Our 2023 Grassroots Advocacy Campaign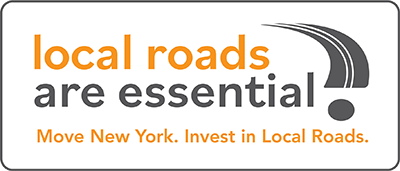 PAVING THE WAY IN 2023
for Increased State Funding for Local Roads, Bridges and Culverts 

Advocacy Day - March 8, 2023 in Albany
Each March, more than 600 County and Town Highway Superintendents, Public Works Commissioners and Highway industry professionals converged at the New York State Capitol and Legislative Office Building in Albany, New York for the "Local Roads Are Essential!" Advocacy Campaign. The groups urge the Governor and state lawmakers to make the maintenance and repair of local roads and bridges a top priority in the state budget.
Here's our schedule:
Tuesday, March 7, 2023
3:00 – 8:00 p.m.                      Registration
5:00 – 6:00 p.m.                      Budget Briefing & Strategy Meeting       
6:00 – 7:00 p.m.                      Legislative Reception
Wednesday, March 8, 2023
6:00 – 9:30 a.m.                      Registration
7:00 – 9:30 a.m.                      Local Roads Breakfast Buffet
8:30 – 9:00 a.m.                      Advocacy Briefing
~ 9:30 a.m.                               Head Up the Hill | Visits & Rally (Schedule Being Developed)

Our Headquarters Hotel:
The Albany Hilton
40 Lodge Street 
Albany, NY 12207

Accommodations: $199.00/night | Group Code: 1HSA
Reservation link opens on Monday, January 9. 
CLICK HERE TO MAKE YOUR HOTEL RESERVATION!
ALL THOSE PLANNING TO PARTICIPATE IN ADVOCACY DAY MUST REGISTER FOR OUR EVENT!
CLICK HERE TO REGISTER FOR ADVOCACY DAY!

COMING NEXT...
We're organizing Regional Teams and Team Leaders will be meeting soon.
We will also have Sponsorship Opportunities released next week.  
Highlights from Last Year's Advocacy Efforts
LOCAL ROADS ARE ESSENTIAL
VIRTUAL RALLY A SUCCESS!
March 9, 2022
 
Thank You to the Legislators who showed their support at our Virtual Rally today!  We were very fortunate to have the following elected officials who were scheduled to speak to the 250+ rally participants:
Senator Tim Kennedy
Assembly Member Bill Magnarelli
Senator Tom O'Mara
Assembly Member Phil Palmesano 
We also thank the following legislators who stopped by and shared at the rally:
Assembly Member Marianne Buttenschon
Assembly Member Joe Angelino
Assembly Member Aileen Gunther 
Our work is not done! Keep speaking with your Legislators and ask for their support of NYS roads, bridges and culverts!
Thank you to Team Leaders, County and Town Executive Committees, Legislative Committees, and Co-Chairs for working together to make our grassroots advocacy efforts a great success!
Before the Legislature | Advancing Our Agenda
Recently, the Presidents of NYSCHSA and NYSAOTSOH testified before the Legislative Joint Budget Hearing on Transportation. Below please find clips of their testimony and comments by Legislators. 
Here is NYSCHSA President Andrew Avery's Testimony (3:02):
NYSAOTSOH President Richard Benjamin's Testimony (2:58)
Assemblyman Philip Palmesano Questioning NYSCHSA President Avery (2:52)
Assemblyman William Magnarelli & Senator Timothy Kennedy Thanking the Associations, Their Leadership & Service to the Citizens of New York State (2:42)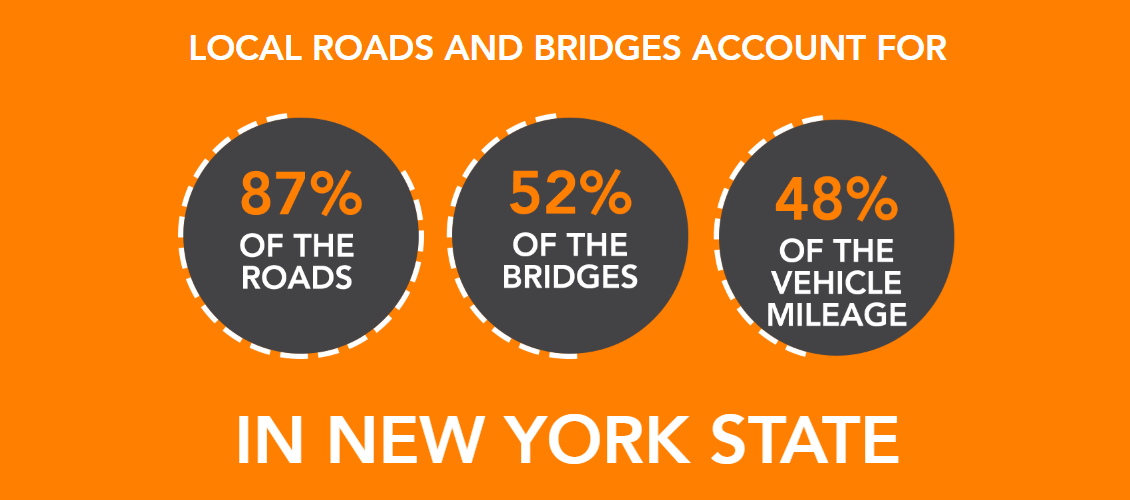 Local roads are a crucial part of the state's infrastructure. As much as half of all vehicle miles traveled in New York State are on local roads. The maintenance, repair and strategic replacement of existing transportation infrastructure are required for safety, mobility and for the state to remain economically competitive. Providing much-needed funds for local roads and bridges also sustains jobs in highway related industries and professions.