Meet Our President
Read President Avery's Message to the County Executives of New York State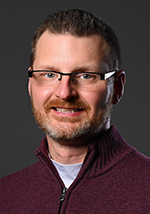 Andrew P. Avery, P.E. 
President - 2022
Commissioner - Department of Public Works
Chemung County
January 2022 - The New York State County Highway Superintendents Association (NYSCHSA) elected Andrew P. Avery, P.E., President at its Annual Winter Conference and Tradeshow held recently at The Saratoga Hilton, Saratoga Springs, NY. Mr. Avery is Chemung County Commissioner of Public Works. 
At the NYSCHSA Annual Association Luncheon, Mr. Avery expressed his appreciation to his wife Naomi, who supported his duties as First Vice President throughout the past year, and to outgoing President Joseph Wisinski, for his leadership of the Association and preparing him for the challenges of the Presidency. 
In his remarks to the NYSCHSA membership, Mr. Avery spoke about the importance of relationships built through the Association including those with the affiliate members including the manufacturers, consulting firms, suppliers and other companies, "whose products and services help us get the job done. Their support of our Association makes our conferences and other learning opportunities possible and ensures high quality events," he said. 
An important goal of Mr. Avery's for the year ahead is to strengthen the Association's relationships with state lawmakers. "We'll build on past successes and continue to foster relationships with new and returning legislators," Mr. Avery promised. "Our elected officials make the decisions and provide funding necessary to support the work our roads and bridges need." 
Mr. Avery recognized the support of Senator Tim Kennedy, Chairman of the Senate Transportation Committee, who keynoted the conference opening session, thanking him for his strong commitment to the local transportation system and for his leadership to deliver vital state funding for all regions of New York. 
The Chemung County DPW Commissioner also works closely with his own state elected representatives, Senator Tom O'Mara and Assemblymember Phil Palmesano, who are among the strongest advocates in Albany for the "Local Roads Are Essential" campaign. The duo helps to assure that the region gets its fair share of funding in the state budget. In addition, Mr. Avery expressed appreciation for the support he and the public works department receives from Chemung County Executive Christopher Moss. 
Mr. Avery was appointed Public Works Commissioner by Chemung County in 2008. He graduated from Rensselaer Polytechnic Institute with a Bachelor of Science degree in Civil Engineering. Prior to his appointment as Commissioner, he served in various engineering and management roles for the City of Elmira and up until 2020 had also served as DPW Commissioner of the Town of Big Flats as part of a shared services agreement. 
Mr. Avery spoke of the high value he places on relationships with his fellow highway superintendents: "I have never felt more welcomed in my career then when amongst my counterparts from across the state. It has been said before, and I'll say it again – it is like family here!" Mr. Avery concluded.